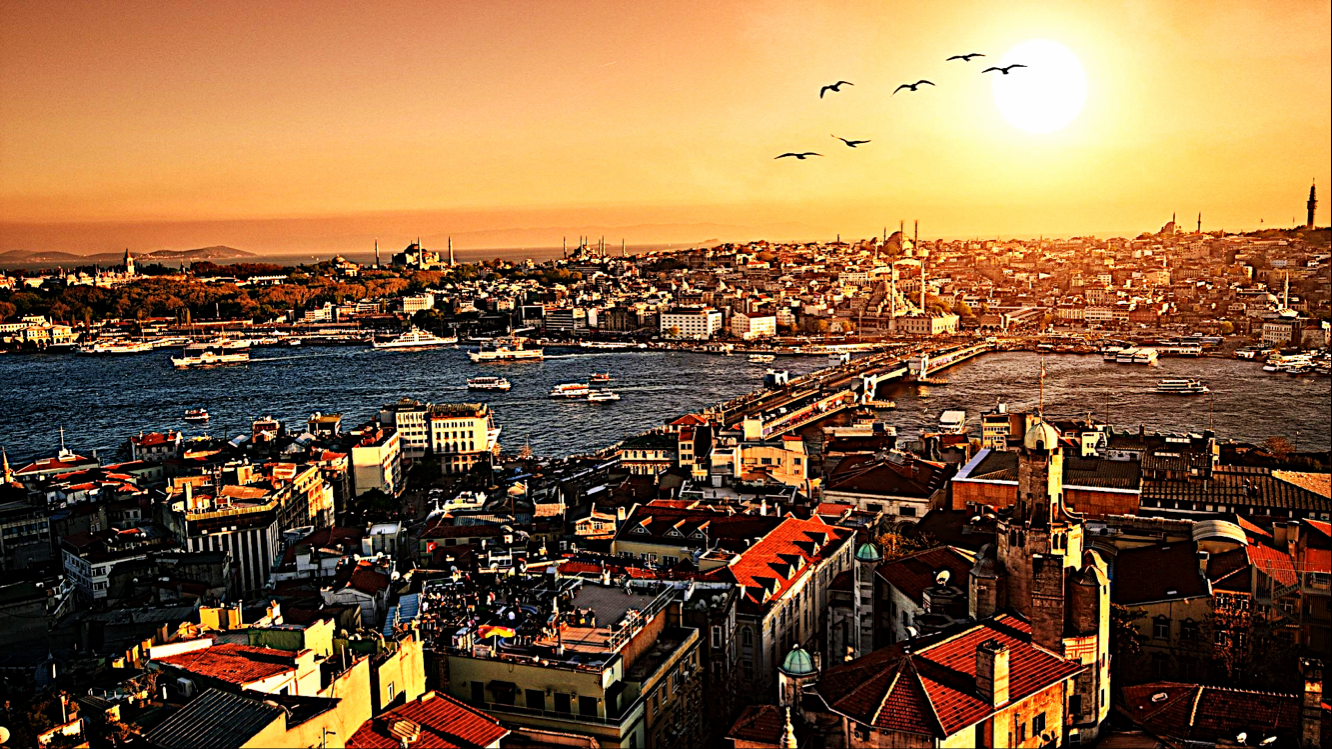 THE BURNING ALPHABET
NOVEL IN PROGRESS
I carry with me, across the planet, a folding map of the world.
It's oddly made, as if the world could be turned into a book and from that into a sphere, but it's not exactly an atlas because there's no beginning and no end. The half-moon pages filled with nations and oceans open like an accordion to create a globe standing on paper feet. And there, you can see the entire world.
The kosmos.
Every nation is named and given a color against blue seas so the world appears more like a carnival balloon than the viciously harsh, cruel place known to astronomers and peasants as Earth. The map has been mine since I stole it from a book stall, not an act of theft but defiance: that I'd never be held back, that the world was mine to conquer.
Stuffing the map into my shirt makes me feel my chest had expanded and my lungs carry the riches of the planet. And hugging this paper world, this map of possibilities dotted with the names of principal cities - New York and Paris, Berlin and London - I lie in my tent cluttered with English and French and Russian novels and turn the pages of the map over in my head, trying to decide where to spend a life, to become the person I want to be. My brain is soft, hasn't hardened yet into adulthood, and it's vulnerable too.
And into that softness I press dangerous ideas.
* * *
The Burning Alphabet is the journey of Yianis Stratos - born in 1910 in the dusty hinterlands of Turkey, raised in cosmopolitan Stamboul, expelled as a Greek from Asia Minor, growing up alone in League of Nations refugee camps in Athens, searching for love and pounding hot metal in a foundry, determined to become an architect and city planner.
On a bright Athenian day, as the blistering summer turns to fall, you begin your first career. Cruising the tavernas near the camp, without a breeze of guilt you slip your hand into a pocket that isn't yours and grab the wallet of a drunk English traveler, a fat man rising from a fat lunch. Staggering to the ruins, he doesn't even notice. Two hundred drachmas. Your fingers have found their métier. You've acquired your own small place on the planet.
For a refugee in the tumultuous 1930s, survival means not only edging into crime but also joining up with one side or another: Communism or fascism. As Europe plunges into nationalism and militarism, Yianis spies on his fellow architecture students for money and better grades, is dazzled by and expelled from Nazi Germany, marries into tragedy, and - on the eve of World War Two - jumps a freighter to the New World, his next stop on the planet of possibilities…

SHOOTING BALIBO
REPORTAGE / MEMOIR
They say we've only got one war in us. My difficult days in East Timor in 1975 were enough to teach me many things, not least that experience in the house of conflict is expanded, and that the exhilaration of war, once felt, can never be replicated in everyday life; that risk goes hand in hand with raw beauty; that life is never so intense as it is, or was, in that compression of life called war...
* * *
Tony Maniaty's vivid account of his twin journeys to East Timor - in 1975, as an ABC News television journalist, and in 2008 as a consultant to the feature film Balibo - brings to life the excitement, anxiety and tragedy of young reporters encountering the dangers and brutality of warfare for the first time.
In the Portuguese colony north of Australia, Maniaty's crew went looking for a war to film, and found it at a dusty outpost called Balibo. They were shelled, and five other TV newsmen who followed were murdered by Indonesian-led troops. Maniaty fled before Indonesian forces invaded. The only foreign journalist left in the territory was executed in cold blood. The generation-long nightmare of the East Timorese had begun.
Three decades later Maniaty returned to the independent nation of Timor-Leste, to help make a movie - and face his demons. Shooting Balibo was hailed by leading writers and reviewers alike as 'a real coup' (Helen Garner), 'a brave and complex achievement' (David Malouf), 'gripping' (Lucy Clark, Sunday-Mail), 'the best book yet on East Timor' (John Birmingham), 'brilliant, a recommended read' (ArtsHub), and 'compelling' (Peter Rodgers, Weekend Australian).
'A memoir with a journalistic eye, journalism with cinematic vision, history uninhibited by very personal speculations... (Maniaty's) commitment to the imaginative power of the ordinary and his ability to layer history with the force of honest emotion is what makes this narrative an engaging, important and original achievement.' Marcus O'Donnell, Pacific Journalism Review
'It beautifully takes the magic of New Journalism tecnhiques and applies it to the (Timor) story...' John Birmingham, ABC Big Ideas
Shooting Balibo is published by Penguin Australia. IBSN 978174335018. Buy Kindle edition online at Amazon.
ALL OVER THE SHOP
memoir of a greek-australian boyhood
How am I supposed to sleep when my brother's setting fire to my cousin?
* * *
Welcome to the sub-tropical, mid-century world of Australian corner stores - and Greek-Australian family life!
In his acclaimed best-selling memoir, Tony Maniaty relives his crazy boyhood as a half-Greek, half-Australian growing up in 1950s and early 60s corner shops, a world of endless sweets and soft drinks - and decked with the incessant joys, passions and savage cruelty of little boys. It's also Dad's draughts and Grecian fields of figs; sawing his Teddy bear in half in 'magic' shows and ironing Lynette's bottom; Uncle Frankie the yodelling pineapple farmer; and dreams of escaping the fish-and-chip frying vats using only a tin toy typewriter. All Over the Shop is the sub-tropical Cold War, the Havana Flowers face cream and old love letters in Mum's secret drawer, drooling over Kim Novak in Picnic, and being 'the boy' at school for every job going: bin boy, flag boy, bell boy, bank boy, pool boy.
And always, the future for the nomadic Maniatys is what? Another corner shop, of course.
'Charming, universal and celebratory...' Hugh Lunn, best-selling author of Over the Top With Jim
'All Over the Shop is a sociological landscape where the truth, lies, songs, quotes, quips and legends of the intensely personal resonate in the shared experience of post-war Australian growing up…' Sarah Rossetti, The Western Review
All Over the Shop is published by Penguin Australia. IBSN 014 014627 X
SMYRNA
AUTO/BIOGRAPHICAL NOVEL
She assessed that I was a builder, with words, a reformed architect who should have chosen literature, words being bricks. You're at ease with your architectural spirit, she said, and journalism makes you nervous and restless. It makes me nervous too, she'd added. And I'm writing secretly, in my head: 'Now I must finish my coffee and gather more bits and pieces for my nest of words.' But I am not a writer, he told himself. As they say, I am a reporter. I deal in undeniable facts. And high overhead, I look up and see a jet streaking miles above the city of learning. A golden dome was built here by the gods, a library of truths. And now the twin white jet trails appear to be splitting the dome above Athens in half. All the time my head is like this. Bound, unbound. Learning.
* * *
1922: The great eastern Mediterranean seaport of Smyrna is ablaze, the Greek army is forced from Asia Minor in defeat. Among the thousands of refugees is a boy, Theo Tekaros, whose long exile ends in Australia fourteen years later, as the world again heads towards war. 'I was a lost soul,' Theo tells anyone who'll listen, 'you'd better believe it.' At a wartime dance he meets Trixie, and falls in love.
1982: Sixty years later their son Harry, a journalist abandoned by his wife, heads back to Greece and Turkey in search of his father's beginnings, the past. A perpetual beginner, a risk taker and romantic, he's captivated by two women: an elderly bookseller in Istanbul and a theatre actress in Athens. Like a latter-day Ulysses blown miles off course, Harry falls in love. 'You stop where you find love,' Theo had said. But the fabric of truth is delicate, his son discovers, and mysteries abound on the planet of possibilities.
Smyrna was shortlisted for Australia's premier literary prize, the Miles Franklin Award.
'Smyrna is a finely written, impressive and very moving novel.' Brian Matthews, Weekend Australian
' Vivid descriptions of places and people, memorable images, fresh insights, vigorous writing...' Judges report, Miles Franklin Award
'A great book about the migrant experience...' Dinny O'Hearn, SBS Book Show
Smyrna is published by Penguin Australia. IBSN 014 012436 5
Greek translation by John Vassilakakos, published by Odisseas Publications, Athens. ISBN 9789602104569
THE CHILDREN MUST DANCE
NOVEL
Of course you wouldn't need privacy up here; there was enough of it to drive you mad, passionately so. All he could see were dark, poisonous stalks and blooms of oleanders rising from the surrounds and swaying above the latrine, the dead ground alive at the edges. In that labyrinth by the River it wasn't possible to get lost, only pleasantly confused. By contrast, the simplicity here was overwhelming. He went inside, feeling the heat above; but whether to escape the sun or to explore the deeper recesses of his heart, he couldn't tell.
* * *
The year is 1975, the place is Inhumas, a tropical isle floating off Australia's north. The Portuguese colonial masters have fled. The revolutionary Fragas forces cling to power while their enemy regroups. At the Hotel Tropicala, weary expats claim to understand what's going on, but they're all outsiders in the new world order. Nicholas Ranse arrives to collect the papers of his late uncle, the internationally acclaimed botanist Sam Goddard. The great naturalist's death - suicido, they say - is already blurred by shifting politics and the fighting in the mountains. For Ranse, the journey is a confusing return to their mutual past, to a blood relationship he's long sought to escape. But the forces of power, love and madness can't be avoided, even as they threaten his own survival.
'Maniaty's style is masterful; his language is powerful and poetic, filled with striking images...' US Publishers' Weekly
'Maniaty is a talented and creative writer who can only get better and better...' Kate Ahearn, Australian Book Review
'A pretty impressive debut... fair and square in the tradition of Conrad and Greene.' Geoffrey Hutchinson, National Times
The Children Must Dance is published by Penguin Australia. IBSN 0 14 007089 3